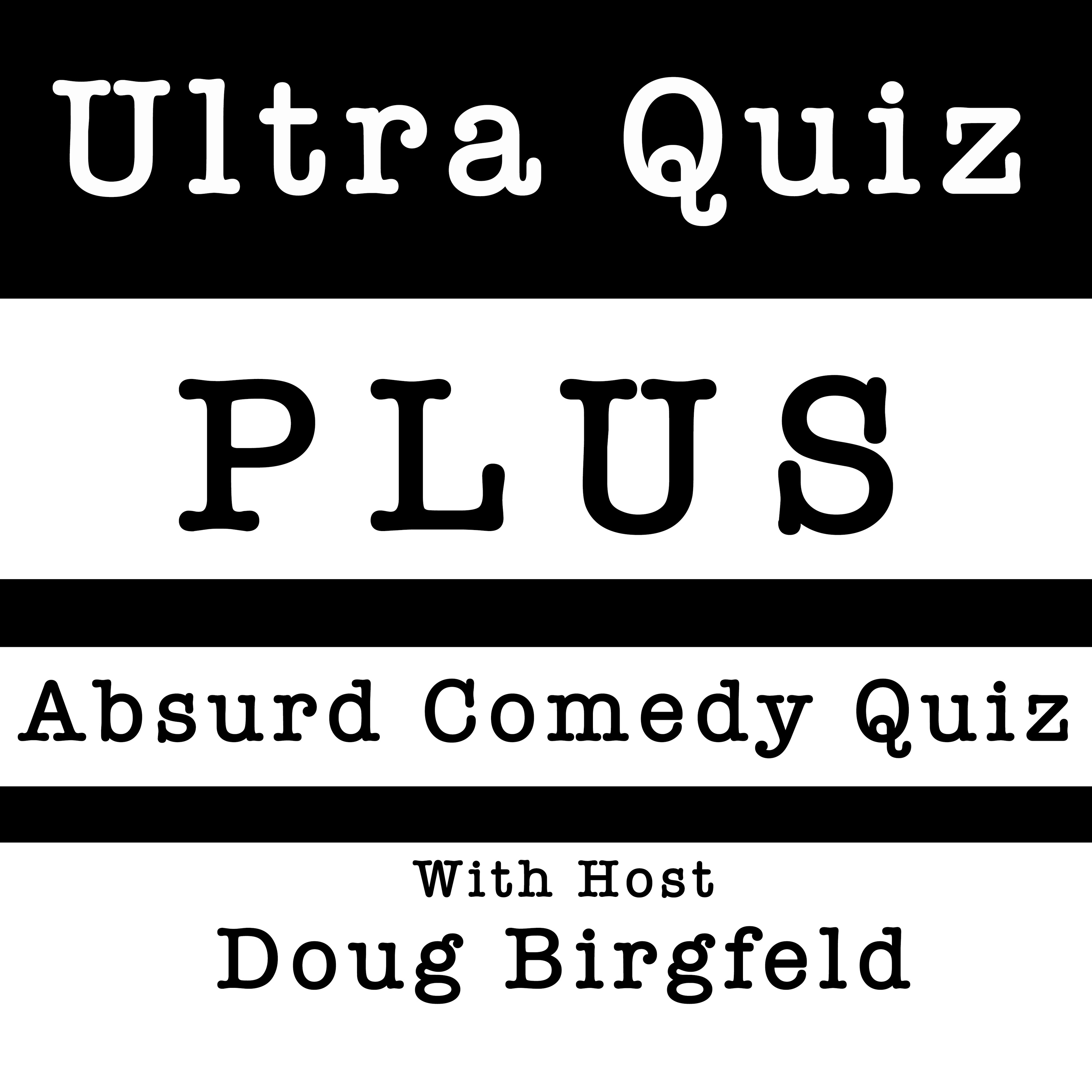 Welcome back to a new episode of the Quiz. Strap in because we had a wild and wonder panel comprised of Max Ater, Gabriel Buery-Moore (no relation)  and Johnny Friggin' Ater.
Hosts Doug Birgfeld and Sheldon Bird struggled to contain the hilarity into the format while Mike Williams at CBU provided us with fortifying beer. All in all its a great version of this absurd panel Quiz that spoofs shows like: Wait Wait Don't Tell me and the BBC Radio 4 News Quiz. 
I promise you, we are the only Ultra Quiz out there, we didn't have to plus it...But we Did!