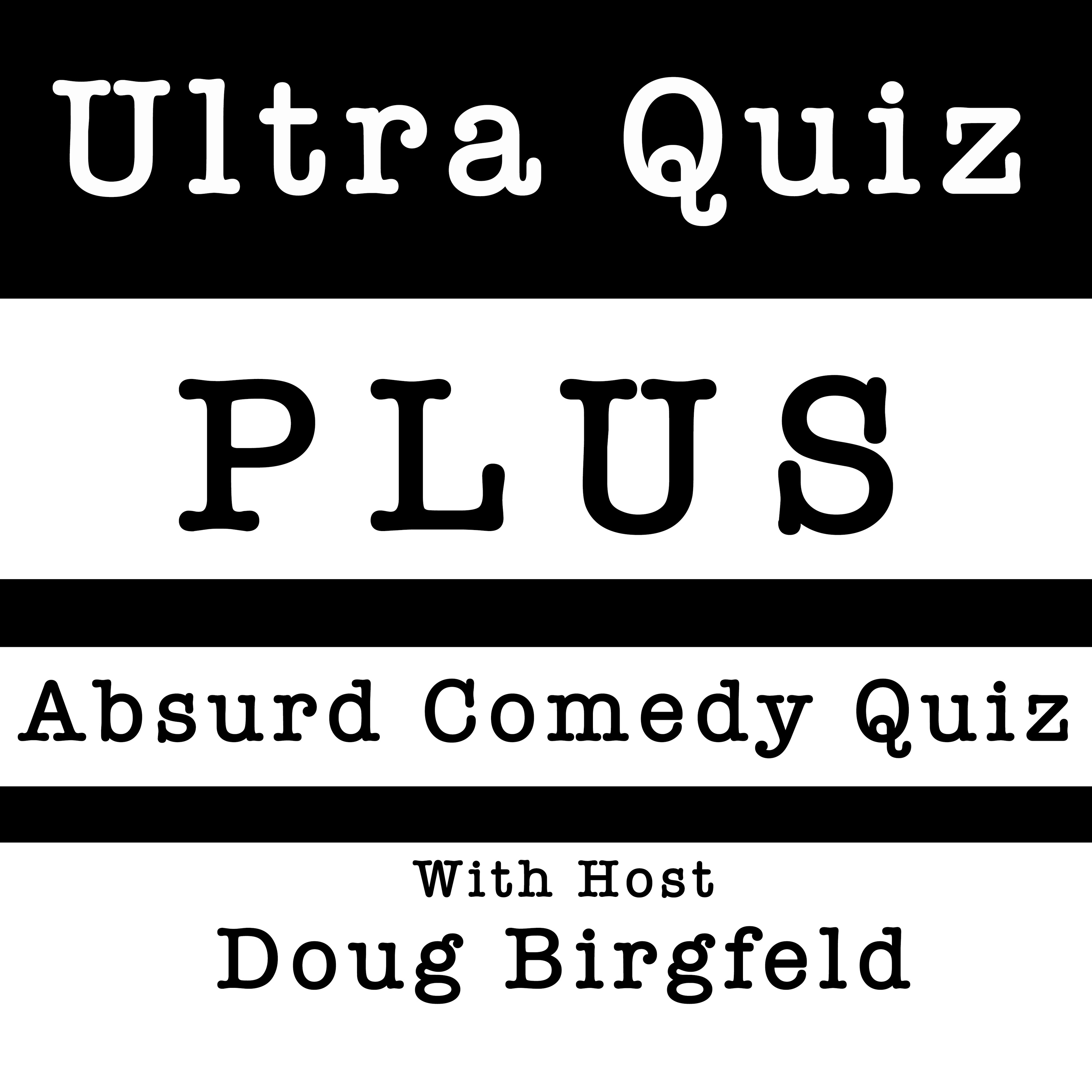 Ultra Quiz Plus returns to CBU with Amanda Kinsey, Gabriel Beury-Moore, and Al Ghanekar.
Host, Doug Birgfeld and the Lovely, Sheldon Bird put Maine's top comics through their paces in this absurd and topical panel quiz show, recorded live at Craft Brew Underground in Auburn Me.
There are jokes, one liners, improv, songs and banter, and of course, lighting fast true or false.
Join our loyal fans from around the world and find out why they love this show!!